Exhibits - Hippopotamus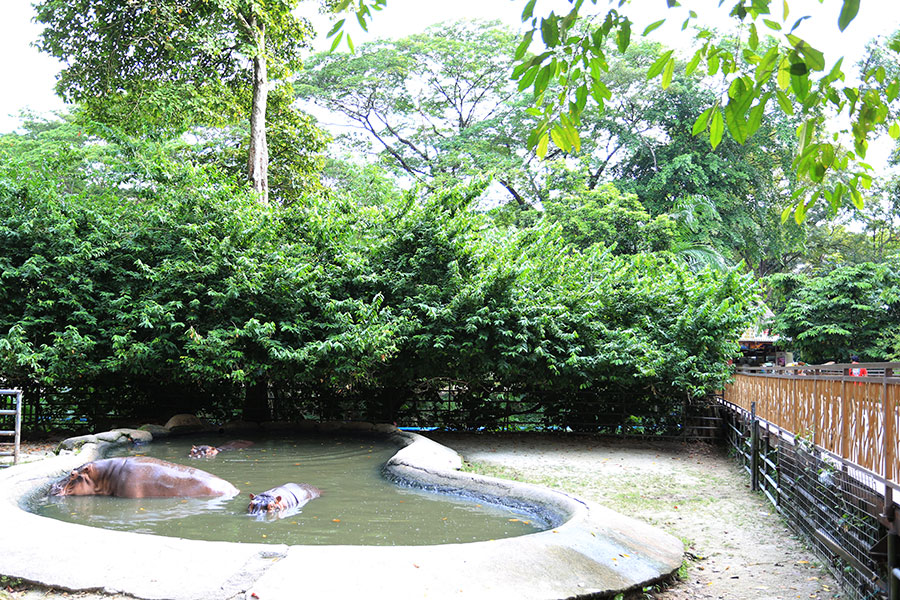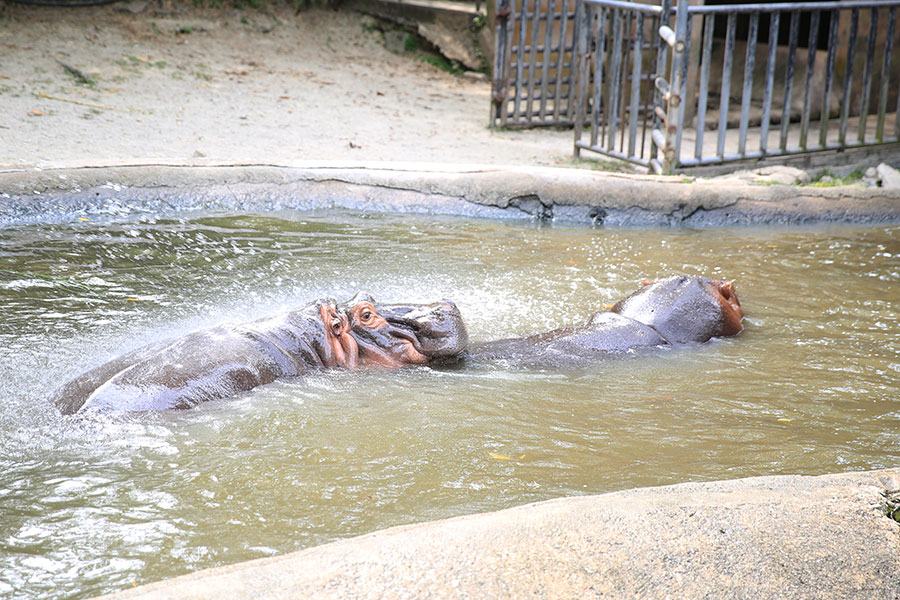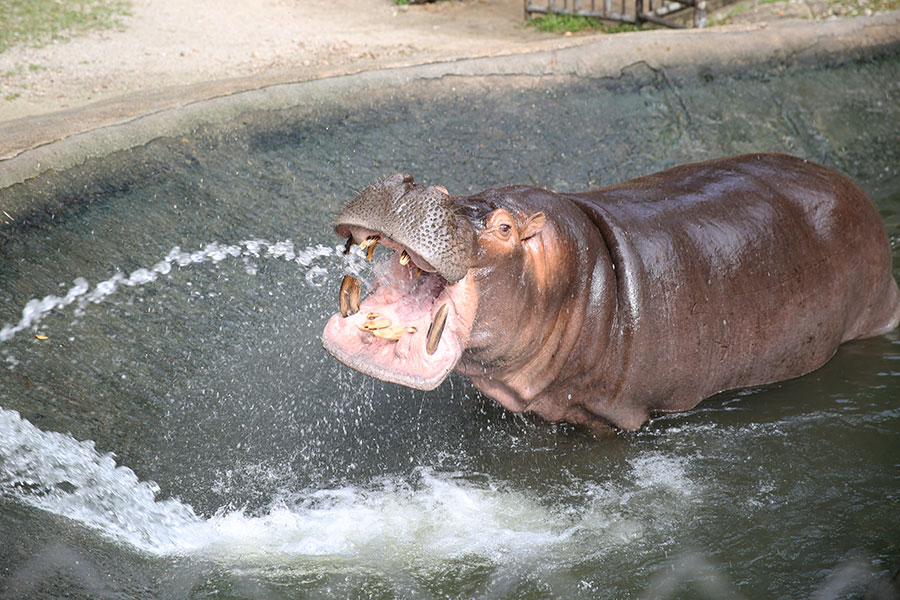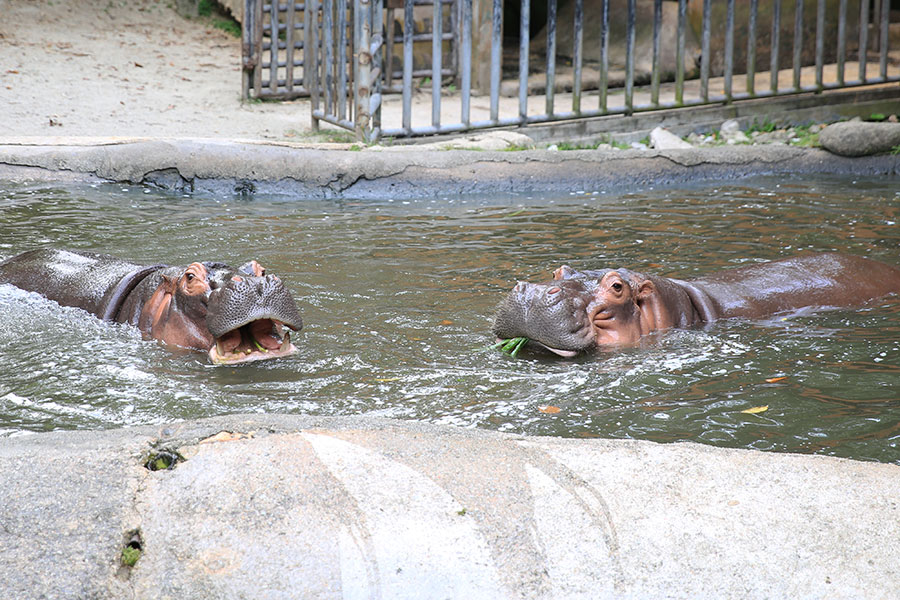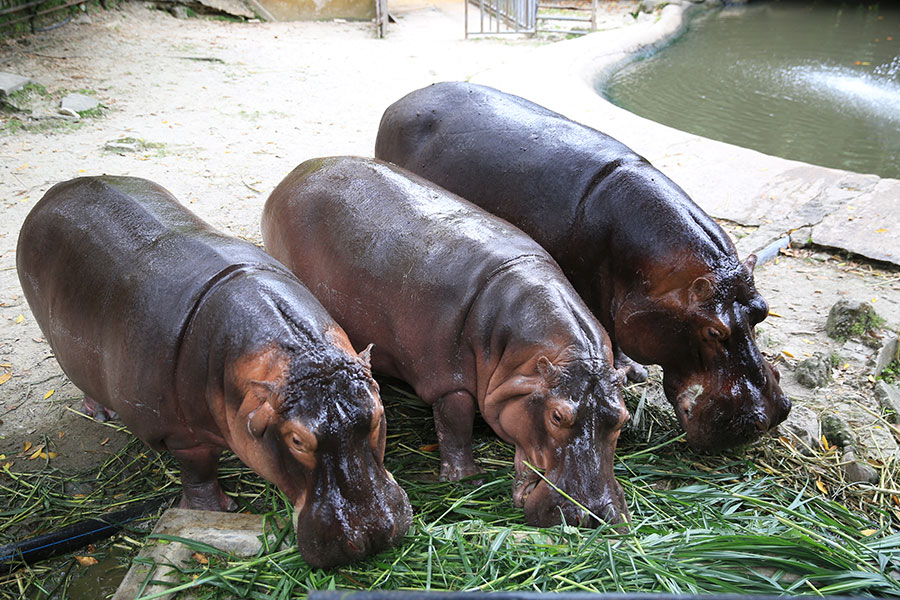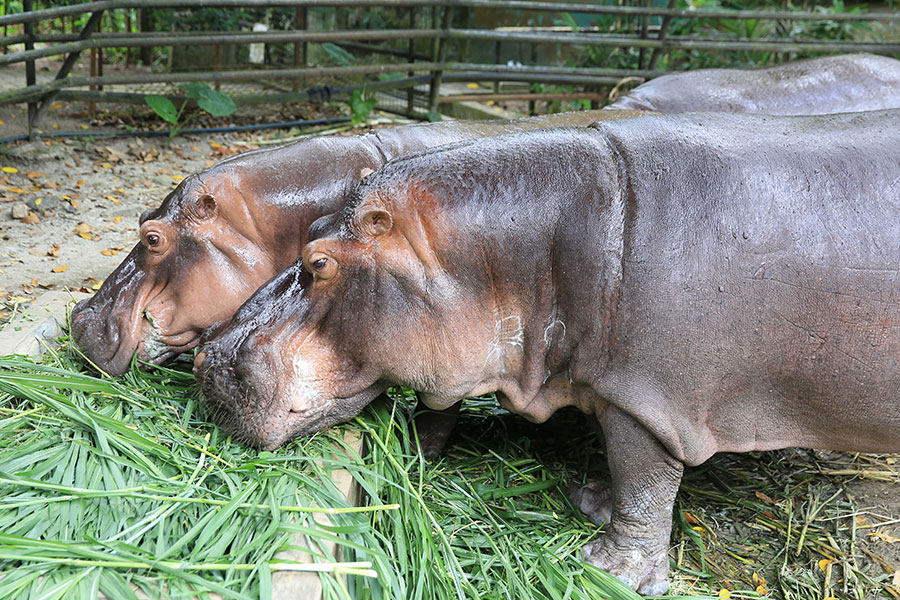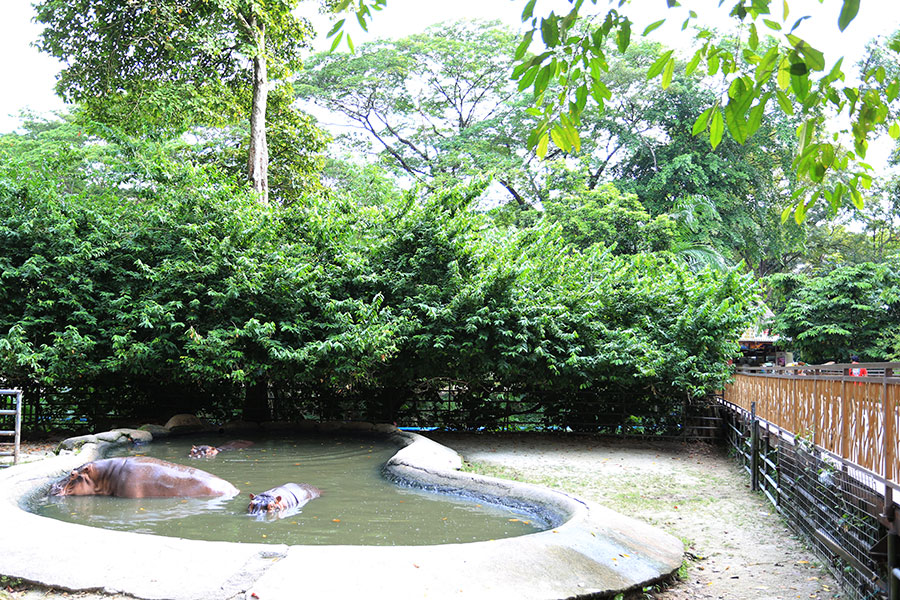 There are two species of hippopotamus in the world: Nile Hippopotamus and Pygmy hippopotamus.
Nile Hippopotamuses live in slow-moving rivers and lakes in Africa. They are known to be even more aggressive than then African crocodiles! Zoo Negara has a family of Nile Hippopotamuses named Duke, Kibu and Chombie. In 2009, we celebrated the arrival of two Nile Hippopotamus calves. Watch them play in the water in the morning after their keepers clean their exhibit.
Try spotting the pygmy hippopotamus submerging in the water. It lays so still that you might mistaken it as a big rock!