Zoo Negara - Meaning of Zoo Negara Logo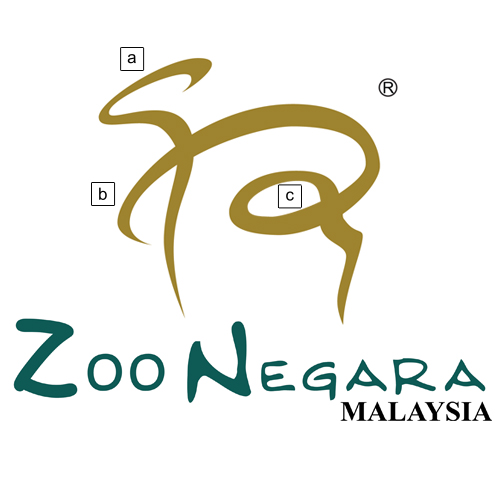 1.) The Malaysian Zoological Society has adopted the drawing of a mouse deer or "Sang Kancil" as the Society's emblem.
2.) Sang Kancil is a clever, tricky mouse deer who is always finding himself in predicaments with animals that want to eat him or harm him, but he cleverly manages to escape each time.
Logo :
a) Guided by strong basic fundamentals deeply rooted into the ground, Zoo Negara is forging forward to transform itself into a 21st century zoo dedicated to conservation, recreation, education, training and research of flora and fauna. Also, the essence of continuous innovation is still ahead with a clear sense of direction.
b) Collision of the two lines signifies the key strength of Zoo Negara sharing a unified vision for flora and fauna and laying the groundwork with continuous improvement. The intersection also denotes the progressive system thinking in Zoo Negara with the responsibility to communicate its extensive knowledge to be shared with local and international zoos.
c) These combined efforts spiral into a circle which symbolizes the holistic management approach to conservation as the key and unique characteristic of Zoo Negara, making it a model for other zoos. These efforts also further create a dynamic projectory at a higher level each time.
d) The earth tones of gold and green colours denote Zoo Negara's surroundings for flora and fauna in Kuala Lumpur city.